We always seek to improve our services. We experiment and brainstorm until a new innovative solution to our customer pain points is found. Therefore, we proudly would like to introduce you to our latest innovative solution – the IoT box. IoT box is a cloud-based solution that will gather all the necessary data from your site by internet connection and your PLC.
Pain Point
Our customers are often concerned about their equipment since, for the majority of them, production never stops. However, it is hard to predict when exactly a piece of equipment requires service and how it performs if we do not have the data.
Another issue is the complexity of the configuration and setup of geographically distributed sites. How to manage configurations of several sites throughout the whole world from a single portal?
Therefore, our development team decided to find a way to create a user-friendly solution. A solution that would allow customers to analyze equipment performance and monitor when the equipment requires service from a single central portal accessible throughout the world. Let us introduce you to the IoT box.
IoT Box
IoT box is a solution in which a cloud-based back-end and one or multiple IoT Edge devices (preferably one per site) cooperate to collect various equipment-related data in a central place. Practically, any kind of device with a stable internet connection could function as an IoT Edge device for this solution, but for this specific showcase, we decided to use the Simatic IoT 2050. We chose Simatic IoT 2050 because the device is small and can easily be added to a PLC cabinet. Configuration and registration of each device are managed centrally in the cloud and can easily be adjusted on the fly to change the kind of data that is collected.
©Siemens
Multiple applications
The solution can be leveraged in multiple scenarios; either an enterprise wants to monitor its own equipment performance for various sites worldwide, or it wants to provide a service for its clients – consisting of multiple enterprises that require equipment monitoring. By being able to configure multiple enterprises and multiple sites per enterprise, the solution can be applied as desired.
Configuring the Device
When all enterprises and sites are configured, IoT Edge devices can be registered for each site in the cloud using our central web-based portal. Once an IoT Edge device is registered in the cloud, it should be configured. By configuring a device, it is being told which information to collect on that specific site. Our currently developed modules support data collection using the OPC UA protocol, but additional modules can be developed in the future to support data collection utilizing other protocols.
IoT Edge device configuration is supported by a templating model; each equipment type/version has a specific set of available data points which can be monitored. The most relevant data points are specified in templates, and the administrator only has to provide the paths to the data points and the interval to start collecting data in the cloud. A separate template can be created for each version and type of equipment.
For example, a cocoa production site contains three production lines, each line having a cocoa press. For each press, the following data points should be collected every second: pressure, temperature, and outflow. A template for this specific type of cocoa press, containing all three data fields, can be created in the solution. To start collecting data for the cocoa presses, an administrator only has to select the template for each cocoa press, fill in the paths to the data points along with an interval (10 seconds in this example), and the IoT Edge device will start collecting the data and send it to the cloud.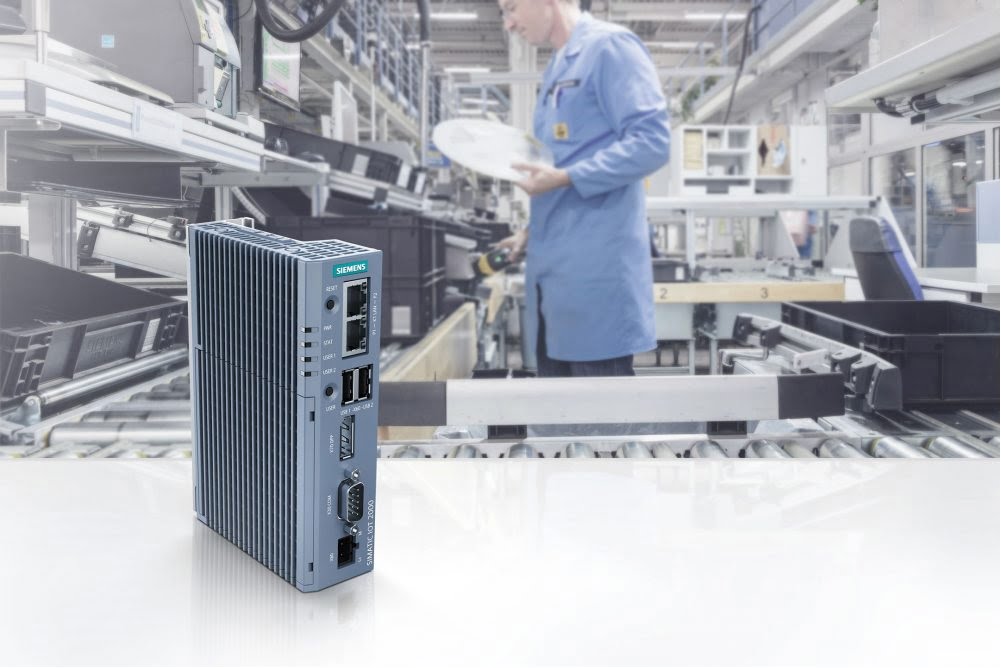 ©Siemens
Data
In the end, we have all these devices throughout the whole world. They all start to send the data to one central place where it is put in the database.
Each data point that is collected in the cloud is accompanied by the following metadata: enterprise name, site name, equipment name, and the user-friendly data point name. Based on this data, various (customized) and real-time reports can be generated in which data can be aggregated/filtered/analyzed/compared. This reporting module is implemented as a web-based solution, so the data can be viewed from everywhere in the world, from every device that is capable of accessing the internet through a browser.
Data that is collected locally by the IoT Edge device is always buffered so in case of an internet connection outage, data will not get lost and will be retransmitted to the cloud whenever the internet connection is restored. Of course, all data is sent to the cloud in a secure manner (encrypted).
Alert Configuration
Additionally, the customer can configure alerts for the equipment. For example, if a specific temperature goes above 50 degrees, end users can be notified by various means – e-mail, SMS, etc. Therefore, the site can be informed about the issue and take necessary preventative steps.
The alerts can also be used to provide extra services to customers. Based on the available metadata of the data points, all kinds of conditions can be configured to alert the right persons when necessary.
Reporting Tool
The reporting tool is completely customizable; the customer can create any view and compare any data they desire. For instance, the performance of three different cocoa presses in different sites can be compared to each other to optimize various parameters.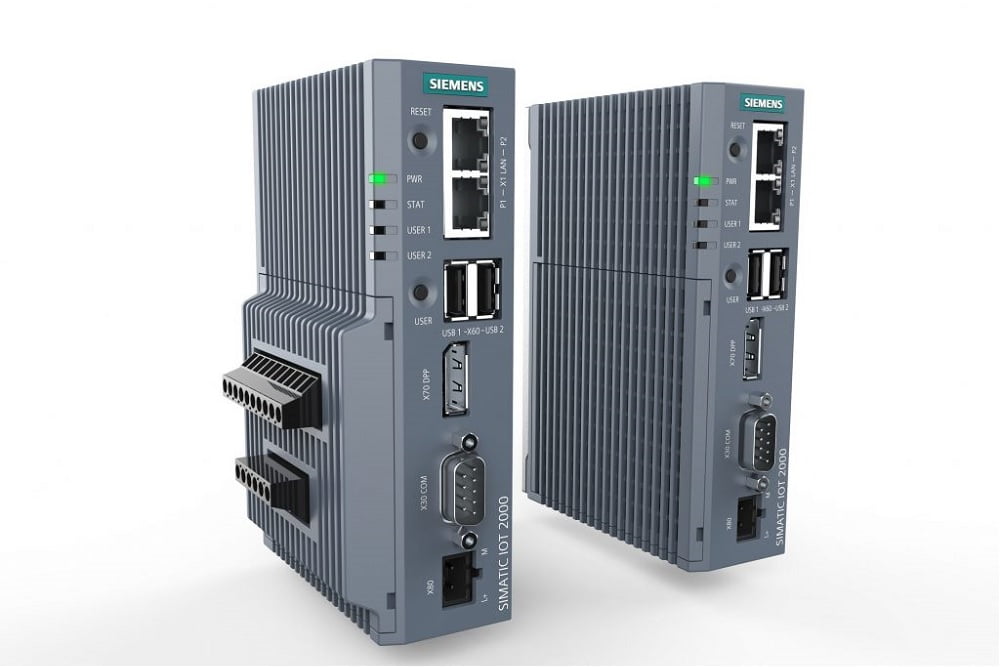 ©Siemens
Innovation of the Future
This IoT box is an innovation that has great potential to grow and develop into a product of the future. It is because the IoT box is easy to use and does not require too many things to be set in place.
The IoT Edge devices can be installed anywhere in the world where a stable internet connection is present, either wired or wireless. Once correctly configured in a network, registration and configuration of an IoT Edge device is done in seconds through the web-based portal.
Contact Us
CoNet has developed an easy-to-manage IoT solution that enables clients to monitor all of their (or their clients') equipment worldwide in a centralized manner. All of the collected data can be aggregated, analyzed, and compared to further optimize the manufacturing process (or any other process for that matter), and alerts can be set to specific conditions.
Do you want to know more about the solution? Contact us at sales@conet.nl!