We are always open to learning and growing, creating innovative solutions to everything that comes our way. CoNet Academy is a solution to a problem we have been facing for a while. And, in all honesty, a passion project that gets us excited!
The Solution
We experienced a discrepancy in our onboarding process, and, as solution-oriented people, we sat together and thought about what we could do to improve. Our goal was to make people feel more comfortable when joining the team and ensure that we are a great match for each other. After our brainstorming sessions and thinking of potential scenarios and solutions, we came to a solution – CoNet Academy.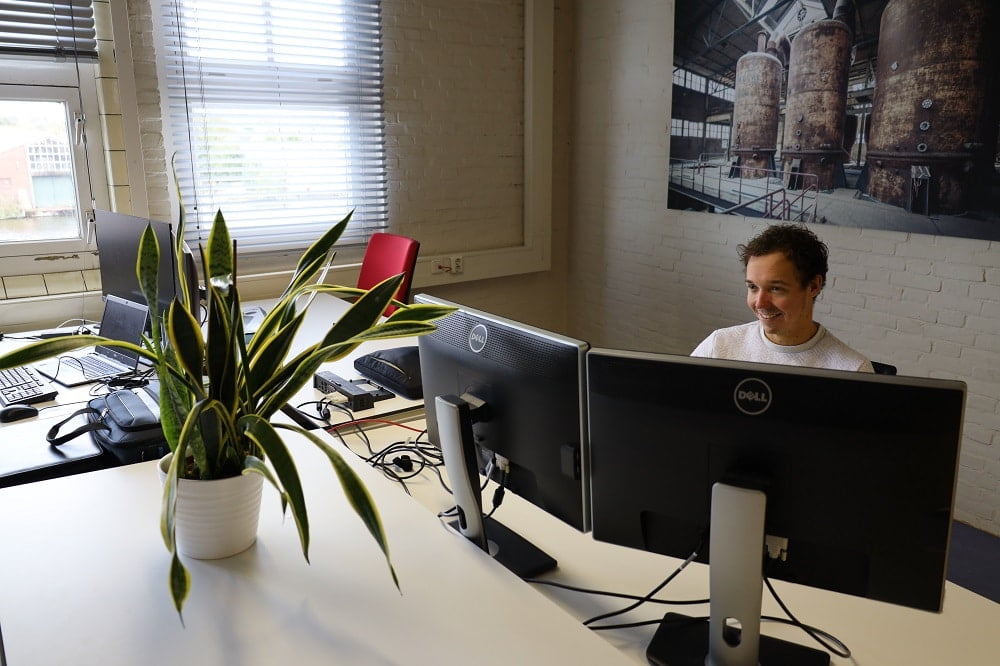 CoNet Academy
CoNet Academy is a place for everyone to get introduced to CoNet and what we do. This way, we ensure that every engineer has the basis of the know-how and knowledge to hit the ground running within the team. Also, make sure we have found our CoNetter.
At CoNet Academy, we want to provide people with all the skills to feel comfortable within the software engineering field using TIA, PCS7, Siemens, you name it. To do that, hands-on experience is a must. So during the CoNet Academy, people work on our 3D Lemonade Factory, real cases, and other great tasks. So the combination of domain knowledge and practical knowledge gives CoNet Academy participants a priceless experience.
The Academy provides various modules, for example:
Profi bus
Electrical Engineering
Network Designs
Reporting
PCS7
TIA
Siemens
After finishing the Academy, participants are awarded an internationally recognized Siemens certificate which celebrates their work and growth.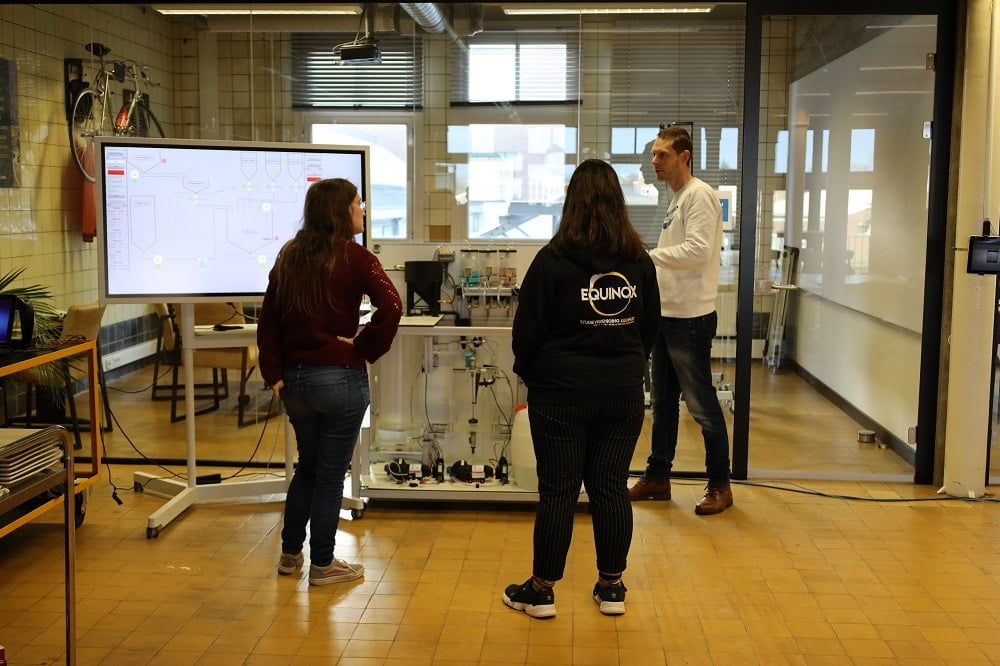 CoNet Academy's Pioneers
How to measure success? Our first three CoNet Academy participants currently work for CoNet. Jessy came to us during his final year of studies while obtaining an Electrical Engineering degree. Edgar had already obtained his master's degree and was passionate about expanding his knowledge. And Jeffrey, who is a service engineer but was interested in getting more acquainted with software engineering. They all got a personalized learning path where they also had to utilize CoNet's "Lemonade Factory". The lemonade factory was a great start to learning different types of sensors, machines, and operating systems. Both PCS7 and TIA are used to engineer a program for producing lemonade. What a success!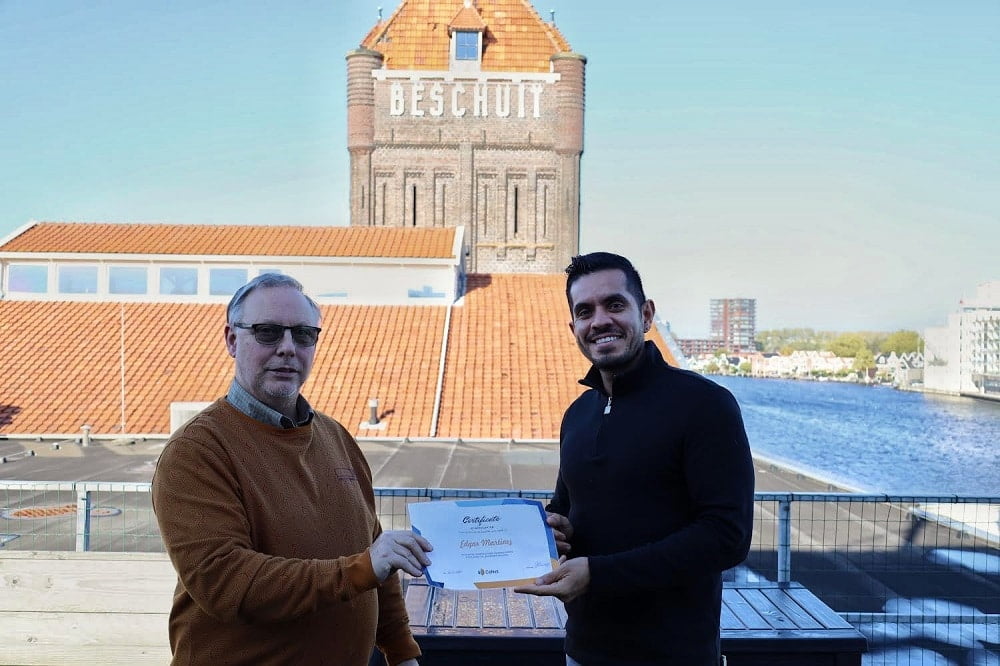 Students Approve
To ensure that our program is engaging enough, we invited HBO-ICT De Haagse Hogeschool, The Hague University of Applied Sciences students, to our base in Zaandam to experience the program. We, of course, showed them our beautiful lemonade factory, allowed them to solve problems in a virtual environment, as well as let them in the behind-the-scenes of CoNet. We were excited to see the enthusiasm and interest in the students' eyes.
Feedback to Evolve
We are always open to learning and growing. We see that CoNet Academy is the solution we were looking for. By now, we have gathered feedback from participants, students, and other field professionals to keep the Academy evolving and guarantee a level of professionalism, quality, and learning.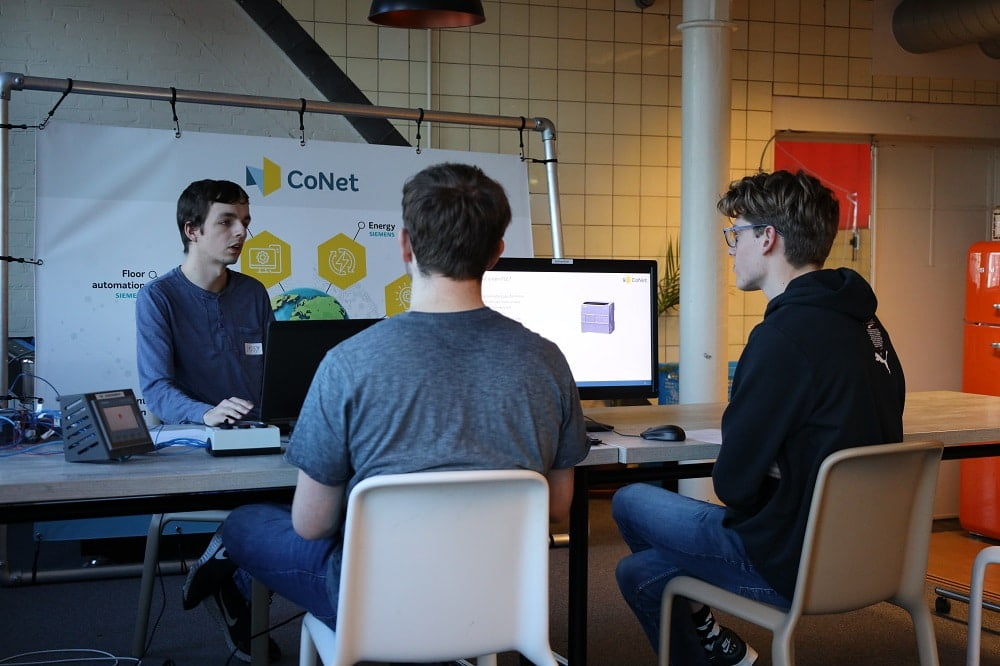 Join us now!
We are now eager to expand our Academy! Are you passionate about process automation and software engineering but don't know where to start? Here is your answer. If you are interested in CoNet Academy, don't wait any longer. Send us your vision, preferably with your CV, to academy@conet.nl. Let's get in touch, and we'll take it from there!