What a ride! We have reached the finish line of the 12th CoNet Cycle Tour edition. This year the 100 km ride took all the participants throughout the beautiful South Holland area. The weather was sunny and the wind helped the participants on their way.
Sunshine Leading The Way
Every year we hope for the best forecast for our participants – sunshine and the right direction of the wind. While the forecast predicted some rain on the day of the bike ride, the sky opened up and brought us exactly what we wanted. So, while the sunshine was leading the way for this year's CoNet Cycle tour participants, the wind was also doing its part and helped to ease pedaling.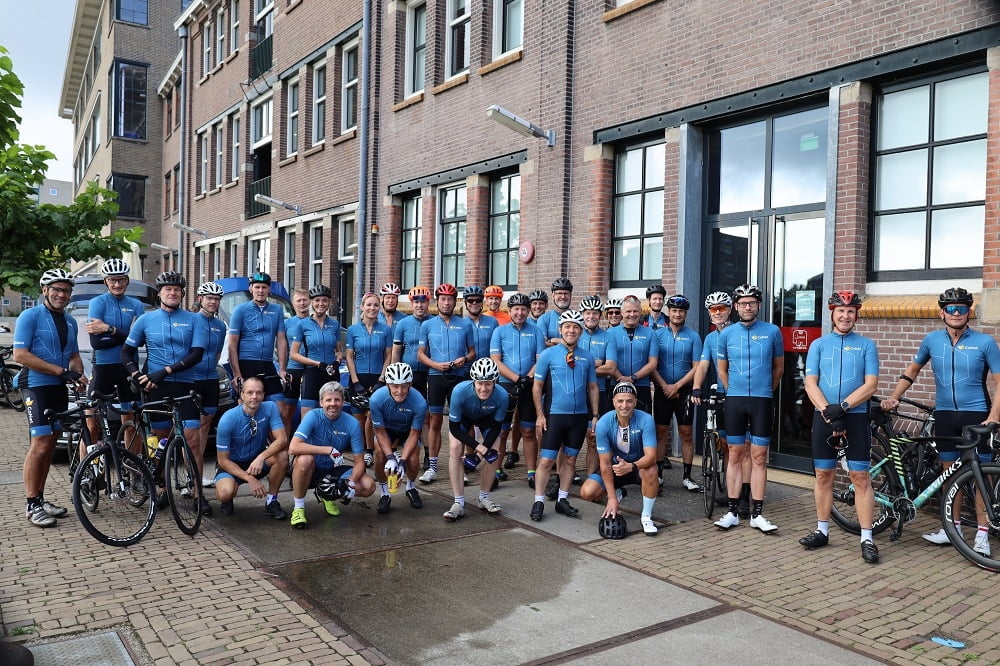 Teamwork
For the ride to go as smoothly as possible, we needed to have the best team that would support the participants through the tour. So, this year our support dream team consisted of Wouter, Peter, Liz, and Ferry. While Wouter and Peter followed the first group, Liz and Ferry followed the second group in their team cars. The support teams were making sure that everyone is safe and had everything they needed. In case of a flat tire, they were there to help change it and ensure that participants would be back on track as soon as possible.
Jeroen and Dita were also on the road trying their best to catch both teams to snap some pictures. While the task was simple, it was not easy, since the participants rode on average 30km/h. What a speed!
Watch Out!
We always try to make the route to avoid as many obstacles as possible. However, not everything can be predicted or planned. This year, we did not coordinate our plans with Mr. Whiskers, a cat who was out on a duty. While the first group was passing a rather calm area, Mr. Wiskers ran on the road and was surprised by a group of cyclists. Fortunately, everyone stayed on their bikes and Mr. Wiskers got away just a bit freaked out.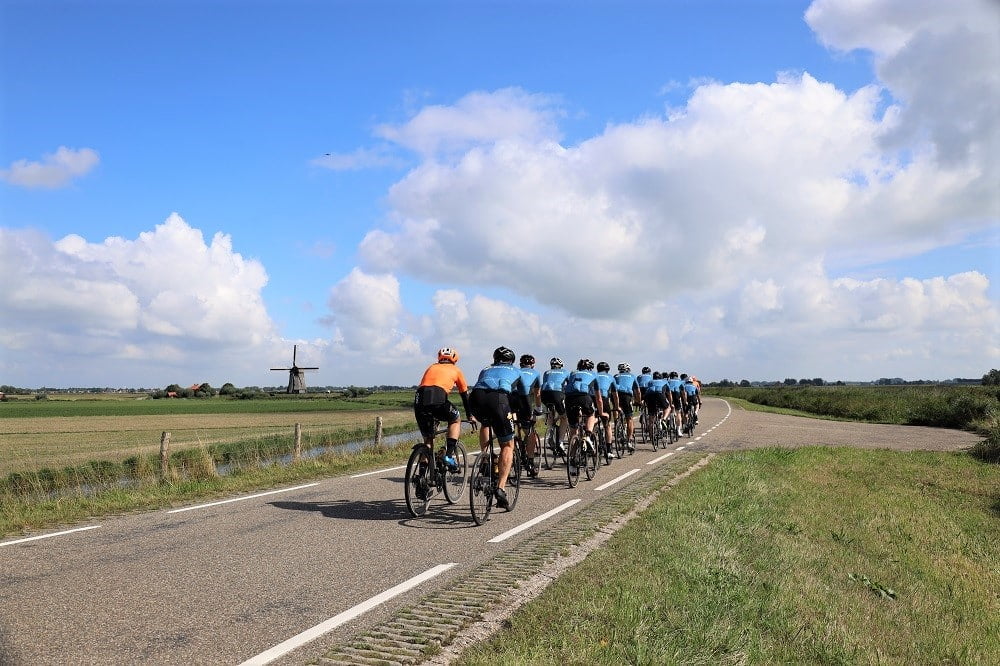 The Secret is Out
Usually, after 50 km we stop at a cafe to take a well-deserved lunch break. However, due to changes in the working hours, we could not stop at our usual lunch spot, so we had to look for an alternative. Cafe Stam was kind to welcome us with coffee, thee, and apple cake.
So, where is the catch? Cafe Stam was located 60 km away from our starting point… not exactly the mid-way.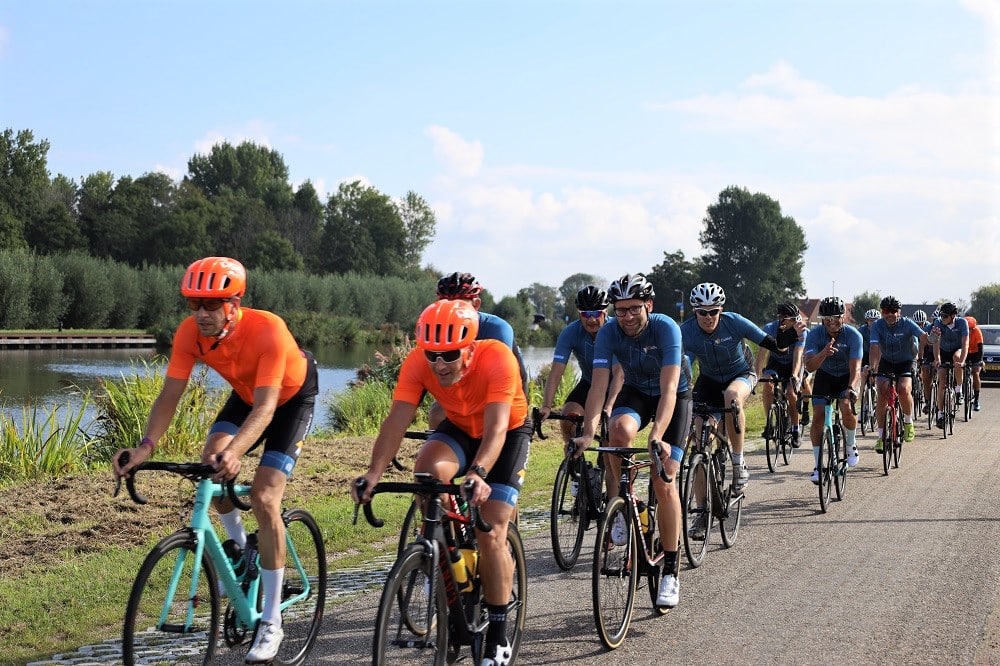 Positive Energy
It was amazing to see all the positive energy from all the participants, especially after the ride. Zaandam's office was buzzing from all the emotions and glass cheering! Thank you to everyone who participated and made this ride a success. We hope to see you again next year!